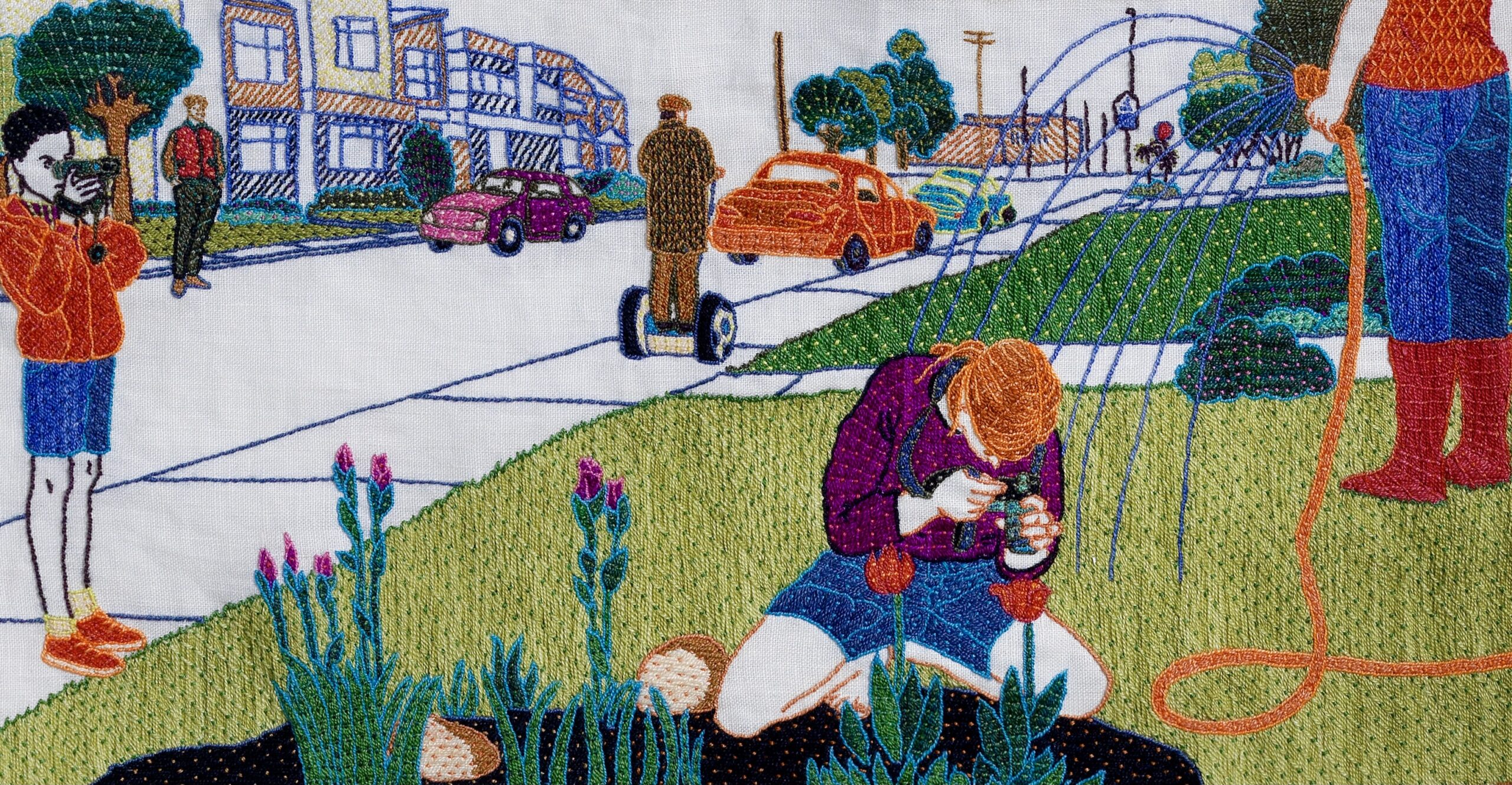 Artist Talk – Sandra Sawatzky: The Age of Uncertainty
February 10, 2022
Event Details
Join artist Sandra Sawatzky for a talk about her latest exhibition, The Age of Uncertainty, on view at Nickle Galleries, January 17 – April 9, 2022.
Sawatzky will discuss how art, literature, science, and the media inform her creative research into the stories that keep us awake at night.  Using a needle and thread, Sawatzky explores our aspirations as well as their social, political, and environmental consequences reminding us of the perils of contemporary life.
Sawatzky is a researcher, storyteller, visual artist and embroiderer who explores big ideas with a very small needle and miles of thread.
This talk will be presented live via Zoom.
Meeting ID: 990 7821 5923
Passcode: Nickle