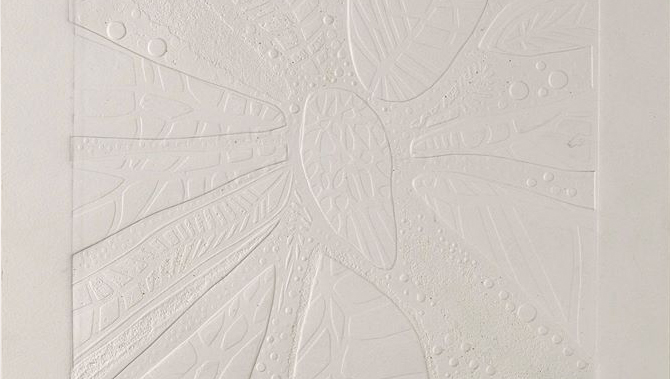 Nickle Picks: Lisa Tillotson, Registrar, Nickle Galleries
Online Resource Details
There are many reasons why this print is one of my favourite works in the collection:
Collections Managers always lament the lack of storage, so of course I will choose something flat and easy to store, no big complicated sculptures for me!
The all white palette makes it simple and minimalist, but the embossing has created the most beautiful, tactile texture. I also love that is feels like something you would find in nature.
This print was part of a large donation that came from the artist in the year before I started working at the Nickle. Sorting, accessioning, labelling and storing all the prints was one of my first big tasks, and I spent many hours up in the print loft trying to figure it all out. I really got to know and love this artist's work during that time. There is no substitute for seeing the real thing.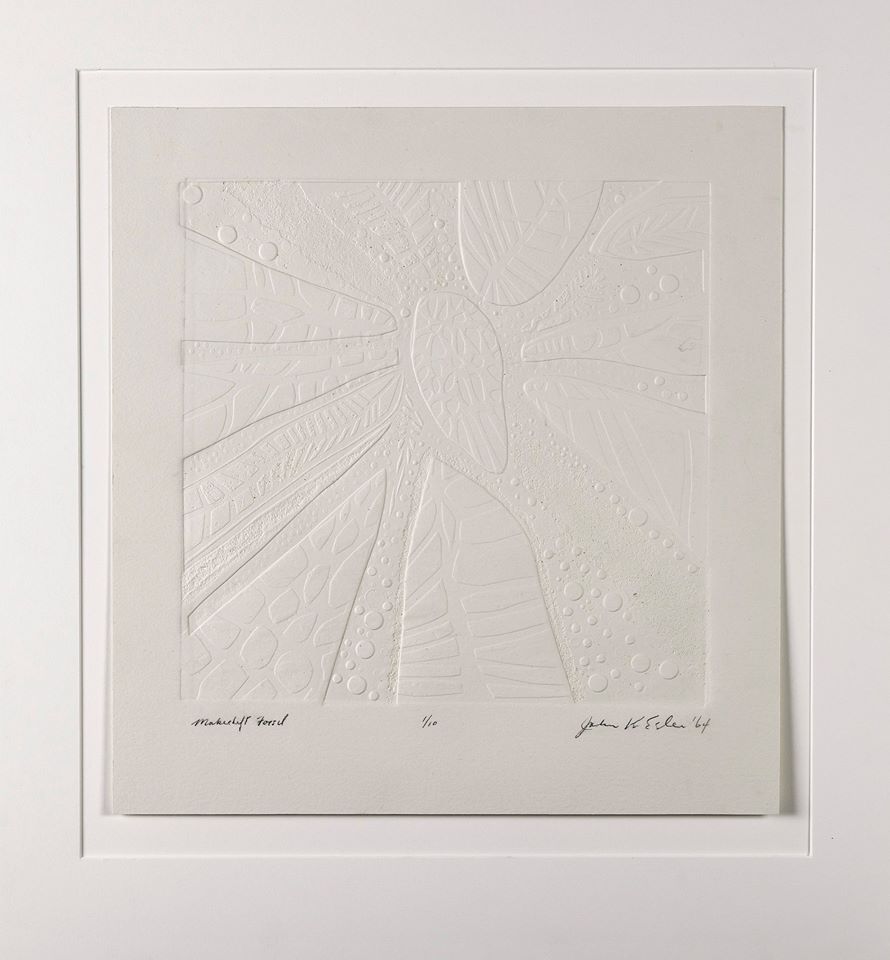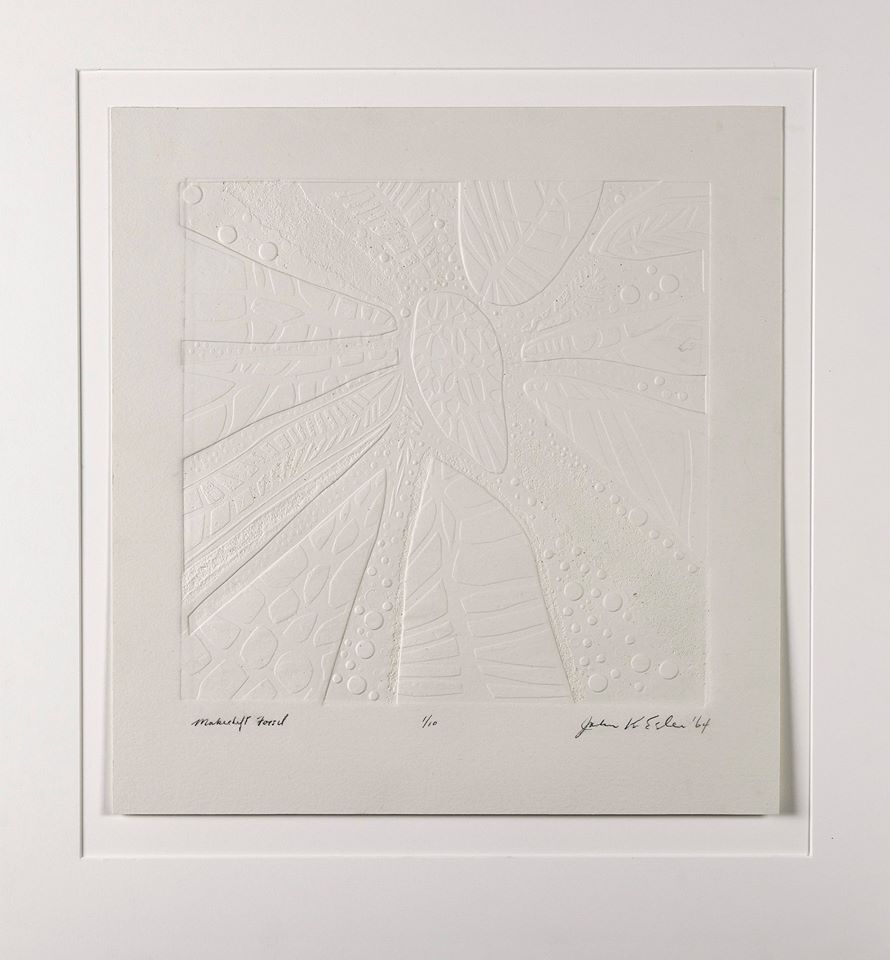 See more Nickle collections, here!