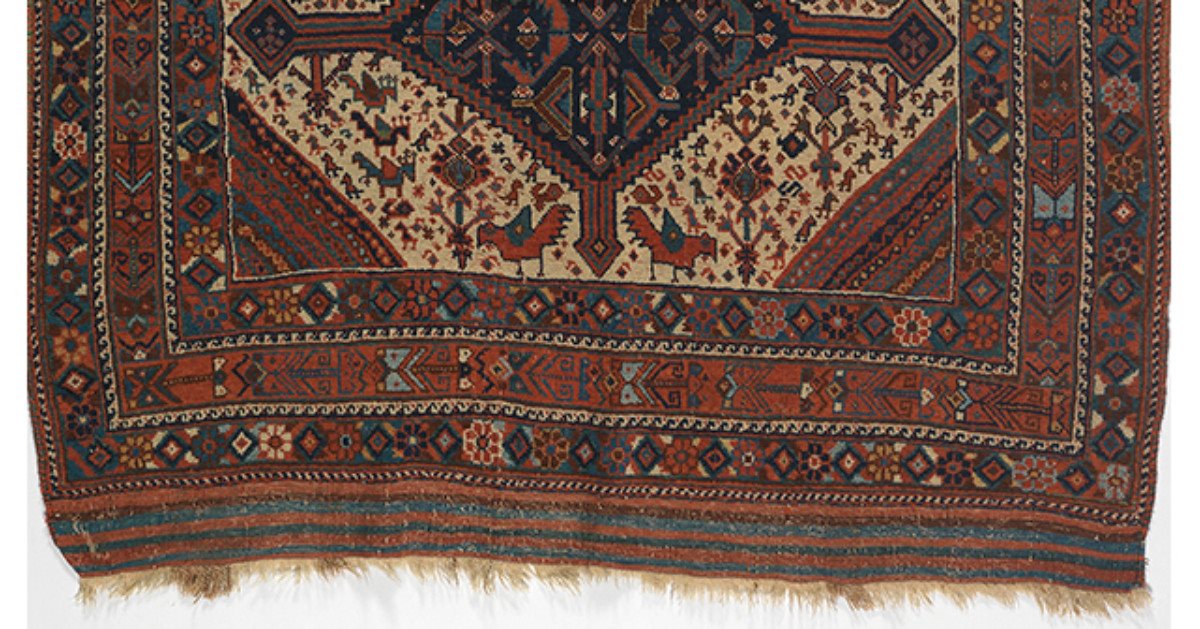 Nickle Picks: Julia Petrov, Curatorial Assistant, 2003, Nickle Galleries
Online Resource Details
I had been working at the Nickle's front desk and gift shop when the boxes containing Lloyd Erikson's rugs first arrived. I was then tasked with reconciling the 650+ pieces against inventories, and interviewing the donor for further information. A fine red dusting of carpet fibres clung to everything, and the smell of the wool transferred onto my hands as I sewed Velcro strips onto the backs to prepare them for display. I learned so much about carpetmaking techniques, Islam, geography, and museum work that summer.
This piece is representative of a carpetmaking tradition of which I am very fond: the rugs of tribal south-western Persia. Lloyd liked it because of the strongly geometric design and the use of delicate green dye. I like it because it's teeming with life: alongside an explosion of flowers and seeds, there are pecking chickens, preening peacocks, prancing goats, and tiny birds that look like cartoon dinosaurs. The botehs look like grenades or whales, and the mirrored palm leaves in the centre look almost like cartoon jaws. I think it would make a great animation or video game; you can even pick your player (above the bottom blue medallion): orange robot or blue pinhead?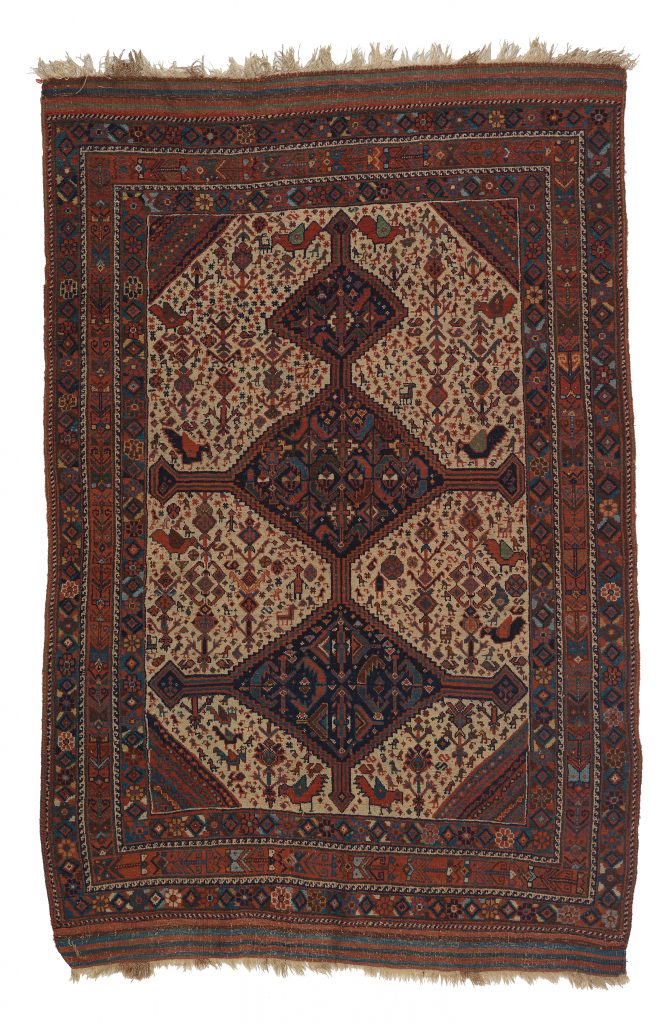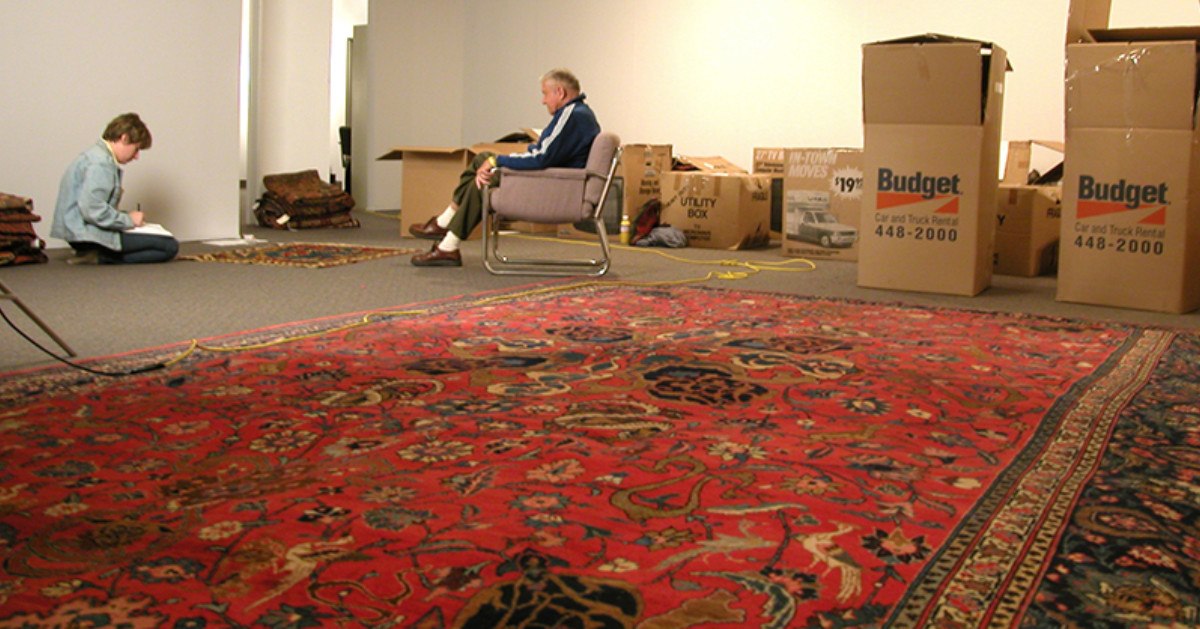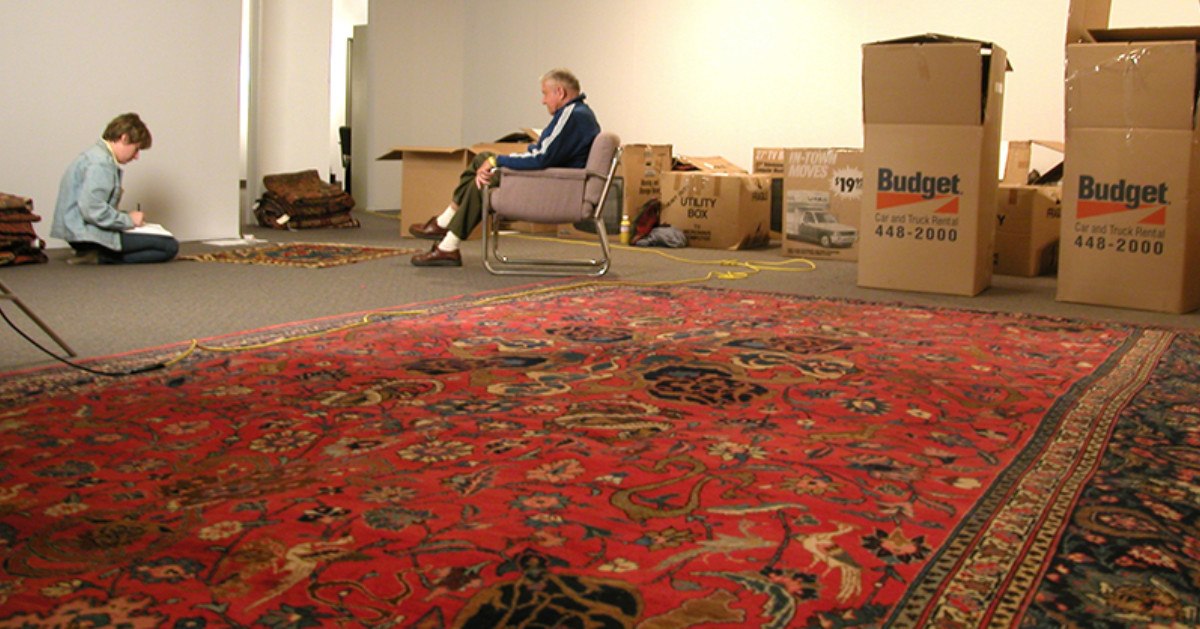 See more Nickle collections, here!