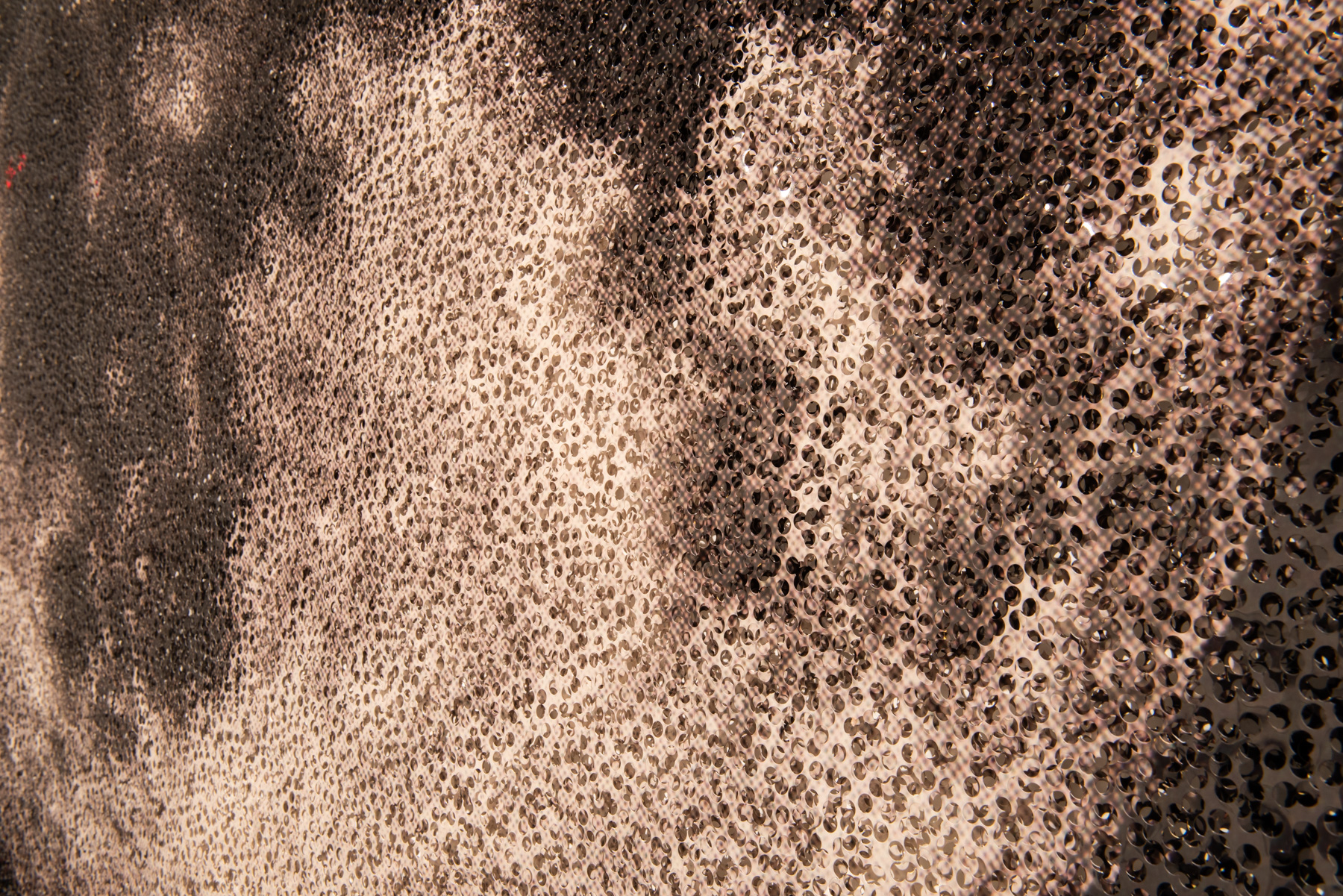 Nickle Picks: Doug MColl, Preparator, Nickle Galleries
Online Resource Details
To paraphrase DeForrest Kelley (Dr. Leonard "Bones" McCoy): "I'm a Preparator, Jim, not a Curator"…
Dunning takes what is essentially a 2-D image of the moon and gives it depth and a sculptural quality. The work is intricate and lacy but also robust, and scintillates as one moves around it.
The duraflex has a reflective surface which catches the light while the punched areas create the appearance of a third dimension, an optical illusion that suggests the light of the full moon. 'Obscured by Clouds' is a lot of fun to view and gets the mind moving, the subject being such an ancient, iconic archetype.
I've set this piece up many times at Nickle Galleries and I love to see it each time, on the wall and properly lit.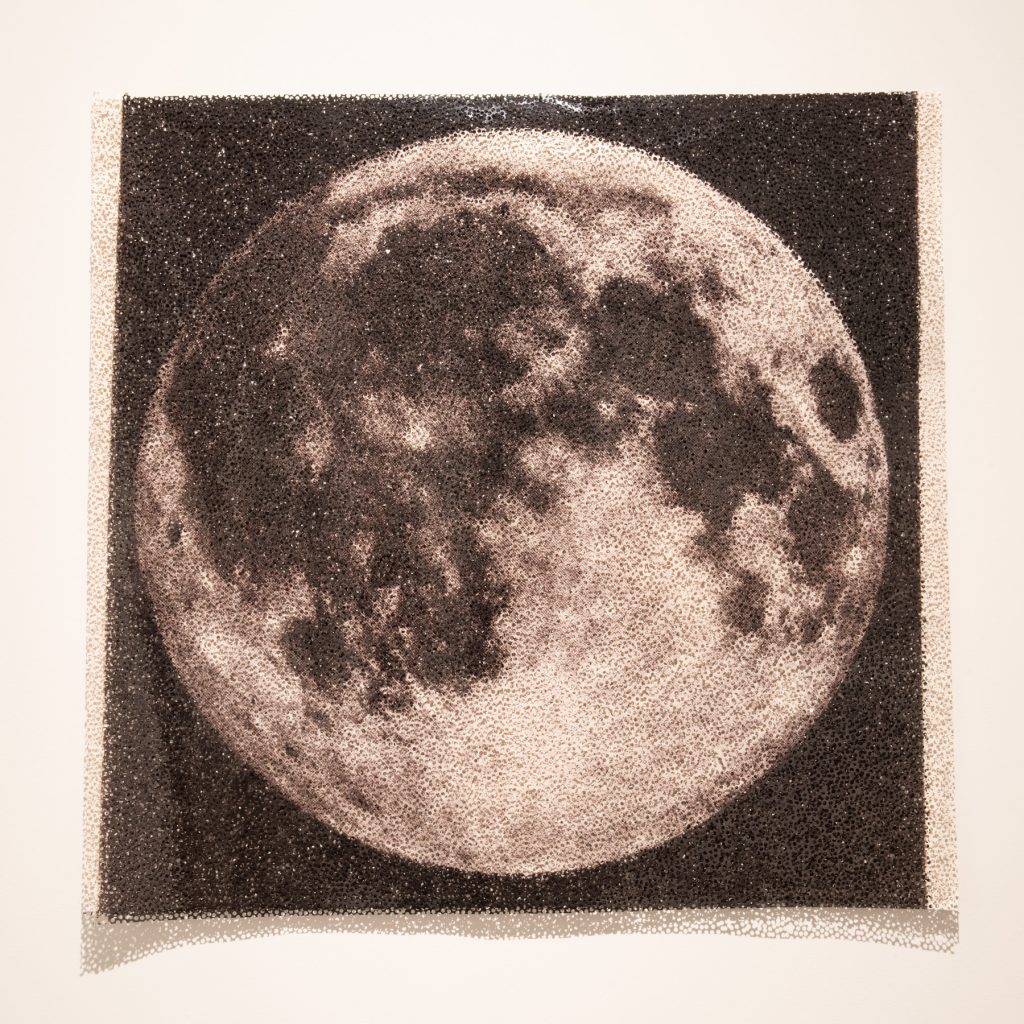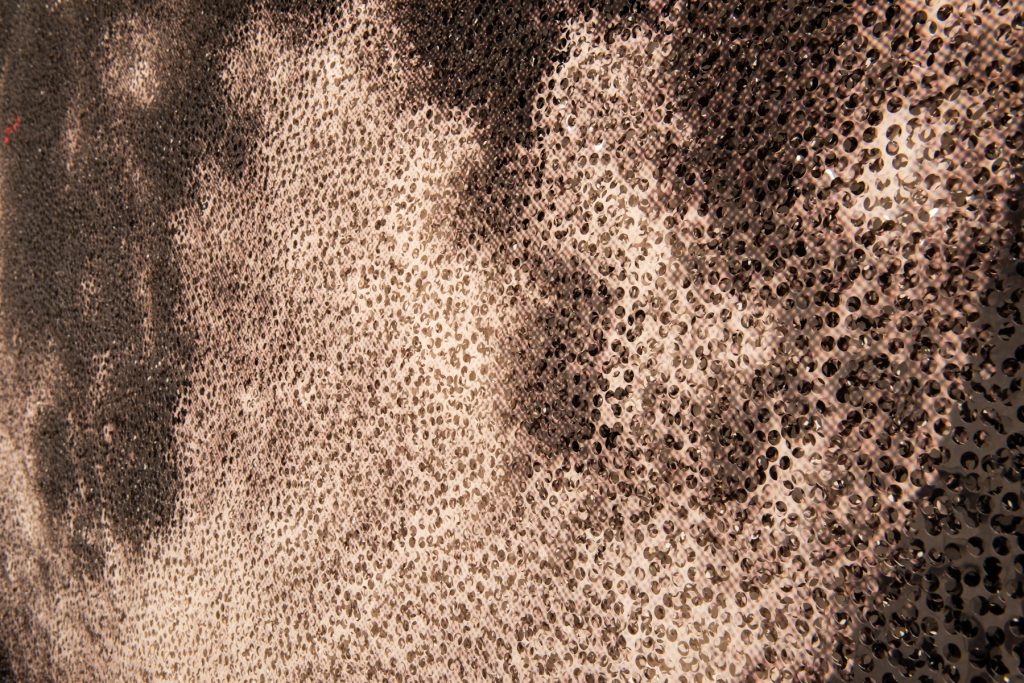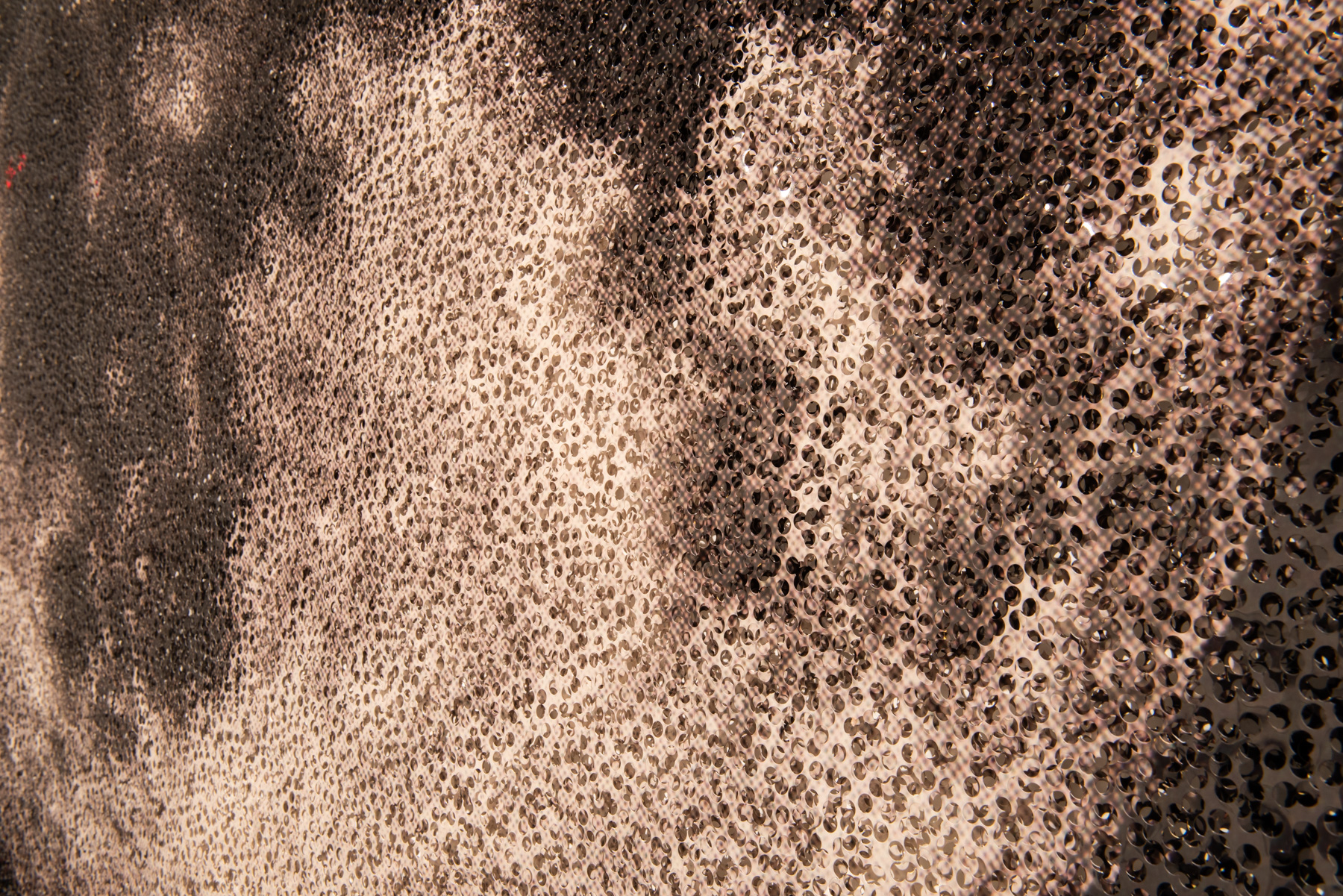 See more Nickle collections, here!