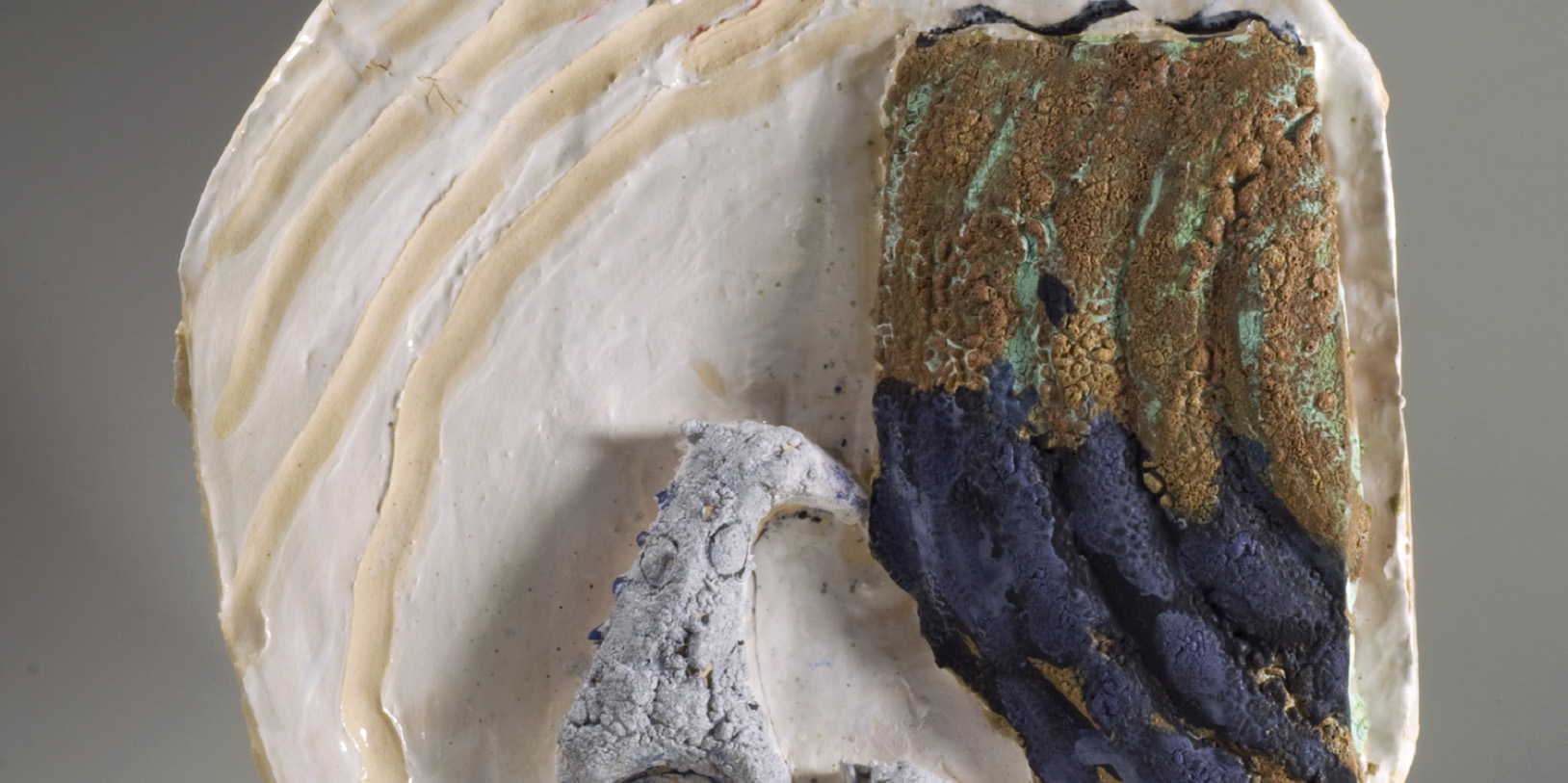 Nickle Pick: Nurgül Rodriguez, MFA, 2017, University of Calgary
Online Resource Details
Nickle Galleries has nine ceramic works by John Chalke (1940-2014) including examples of his multifired, multiglazed and wood-fired works.
My favorite of these is The First Horses Came Late but Stepped into the Province on a Wet Day, 2012, a clay slab with low relief abstracted figures and a map of Alberta.
Using the medium of clay with layered glazing, Chalke collected his information from the environment that inspired him: the prairies. I can almost imagine his expression while he observed the endless landscape, the strong daylight and the clear northern wet mornings with wild horses roaming free. His passionate practice of glazing with local materials forged a very special connection with the environment: his observations are reflected in his works and tell the story of his experiences. I can feel his deep and strong feelings about Alberta's cold winters and vast open spaces…
In this work, he is a part of Alberta's landscape, with his past and his present; Chalke reflected "Like a plant, it's where I grow."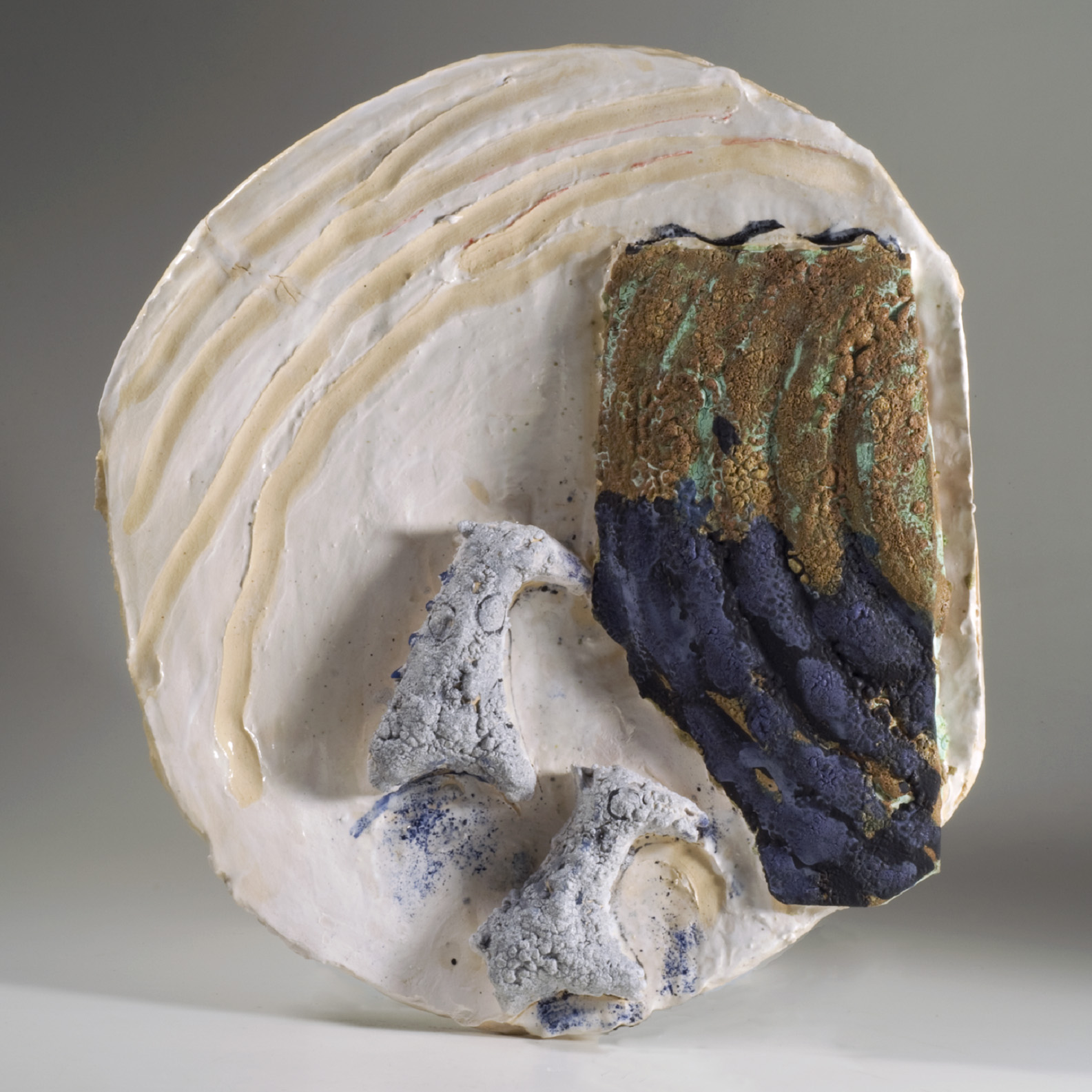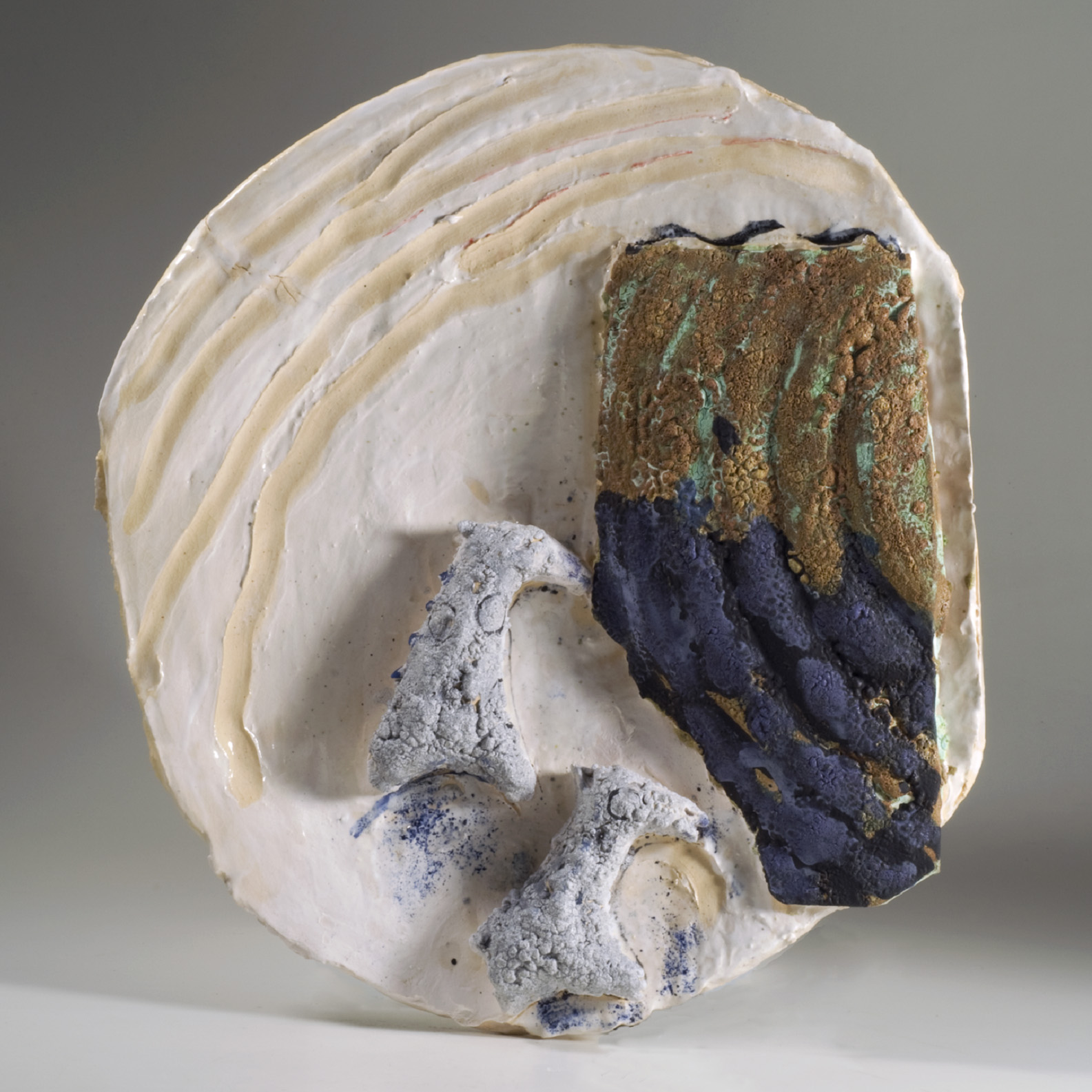 See more Nickle collections, here!