Nickle New: Robin Arseneault
October 3, 2019 – December 14, 2019
Paul Seesequasis –Turning the Lens: Indigenous Archive Project is a photography/history exhibition; a naming project; a social media campaign and an opportunity contemplate the role and importance of galleries, museums and archives across Canada.
The exhibition is the result of a long-standing social media and research project undertaken by Paul Seesequasis, a Plains Cree writer, journalist, and cultural activist based in Saskatoon.  In 2015, Seesequasis began collecting archival images of everyday life among First Nations, Metis and Inuit communities from the 1920s through the 1970s.  Sharing these on social media resulted in the identification of the individuals, places, events and stories that had largely eluded institutional catalogues.
Turning the Lens features images of Indigenous peoples from 1950's – 1960's taken by the photojournalist, Rosemary Gilliat Eaton, on loan from Libraries and Archives Canada, as well as a selection of photographs taken by Arnold Lupson, on loan from the Glenbow Archives.*  Arriving in Calgary around 1919 from England, Lupson photographed members of the Sarcee (Tsuut'ina), Blood, Peigan, Blackfoot (Siksika) and Stoney peoples of southern Alberta.
Seesequasis is the author of the forthcoming publication, Blanket Toss Under Midnight Sun:  Portraits of Everyday Life in Eight Indigenous Communities, Knopf Canada.  His writing has appeared in The Globe and Mail, The Walrus, Brick and Granta magazines, among others. He has been active in the Indigenous arts, both as an artist and a policy maker, since the 1990s.
Organized and circulated by Touchstones Nelson: Museum of Art and History, and curated by Arin Fay and supported by the Canada Council, British Columbia Arts Council and Library Archive Canada.
We are excited to announce a one-day conference on May 29, 2020 with the theme: Animals and Animal Imagery in the Ancient World. The conference is co-organized by the Department of Classics & Religion and Nickle Galleries hosted by the University of Calgary. The conference is associated with the upcoming numismatics exhibition on animals titled, Money Zoo: Fantastical Beasts and the History of Money, organized by the University of Calgary's Nickle Galleries.
Topics include:
• Animal iconography and visual culture of the ancient world
• The use of animals in the ancient world
• Relationships between humans and animals
• The symbolic associations of animals
• Animals in cult and ritual
We invite academics and graduate students from all fields and departments to submit proposals for 20-minunte presentations. Please submit 250-word abstracts as a pdf attachment with your full name, academic affiliation, and title by April 3, 2020 to We invite academics and graduate students from all fields and departments to join us. The conference will be held on May 29, 2020.
We are welcoming submission for 20-minunte presentations for this interdisciplinary session. Please submit 250-word abstracts as a pdf attachment with your full name, academic affiliation, and presentation title by April 3, 2020 to m.fischer@ucalgary.ca
Date:  May 29, 2020
Time:  TBA
Location:  Gallery Hall, ground floor, TFDL
For more information, contact Marina Fischer m.fischer@ucalgary.ca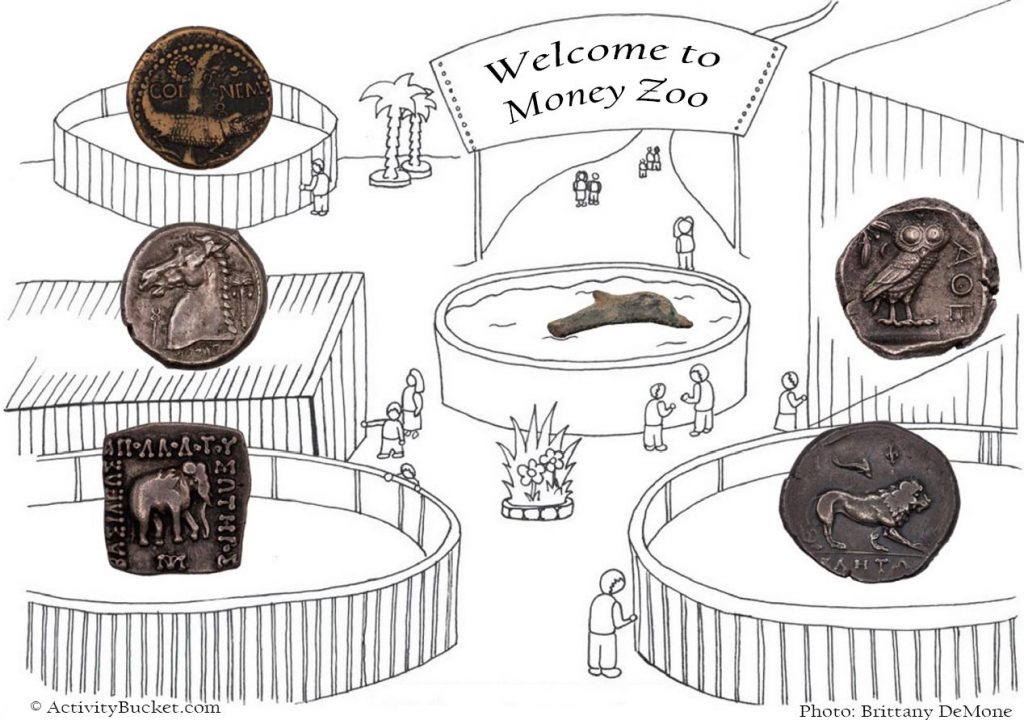 Hairy Drawing #2, 2019
Digital Ink and pastel
NG.2020.004.000
Photo: Courtesy Jarvis Hall Gallery
Acquiring art works by Robin Arseneault has been on the Nickle's "wish list" following from her 2016 Nickle Galleries exhibition, Onlookers. Hairy Drawing #2 represents her continuing creative practice: one centred on drawing yet encompassing many other ways of working, blending precious and common materials. Robin's recent studio work includes a suite of ten Hairy Drawings on printed Kinwashi paper, each smudged back into with dry pigments. We are immediately aware of the materiality and tactility to these hairy surfaces. The Hairy Drawings conjure up a disembodied figure replete with hilarity and sensuality.
Robin received her MFA from the Edinburgh College of Art, Scotland (2005), was awarded the Lieutenant Governor of Alberta Emerging Artist Award in 2008 and was nominated for the Sobey Art Award in 2007. Her work can be found in the collection of Alberta Foundation for the Arts, the Art Gallery of Alberta, Maison Simons Corporate Collection, the Fairmont Hotels and numerous others across North America.