WILL, Mary Louise Shannon (1944 – 2021)
October 25, 2021 – November 27, 2021
Exhibition Details
WILL, Mary Louise Shannon
September 9, 1944 – Sampson, New York–
October 20, 2021 – Calgary, Alberta
Mary Shannon Will, an artist known for colourful, witty ceramic sculpture and vibrant abstract painting, died of ALS on October 20 at Chinook Hospice in Calgary. A senior member of the Calgary art community, she was 77.
Shannon Will was born in Sampson, New York in 1944. Her childhood was spent in Seattle, Washington and then in Madison, Wisconsin, where Mary completed high school. Mary credited her father, an amateur artist who served in the US Navy and later worked in the Department of Sociology and Anthropology at the University of Iowa in Iowa City, for encouraging her creative bent. After a year at Coe College, a liberal arts college in Cedar Rapids, Iowa, she studied ceramics at the University of Iowa (1964–1967), the Tuscarora Pottery Summer School (1966–1967), and the University of New Mexico in Albuquerque (1970–1971). Mary moved to Calgary with her husband, artist John Will in 1971, and immediately set up her ceramic studio at their home in Lower Mount Royal.
Albuquerque was Mary's life-long second home, a place she returned to annually. She loved taking trips into Sante Fe with her sister Michelle and her dogs to comb second-hand stores for unique pieces of turquoise jewelry and collectibles. While traveling throughout the southwestern United States and Canada, rarely would Mary and John miss a roadside attraction where a postcard, souvenir "floaty pen," antique thermometer, or western-themed café cup and saucer would await them. Trips to New Mexico often included visits to Taos, Chaco Canyon, Acoma, Frijoles Canyon, and other ancient Pueblo sites that are home to the diverse Indigenous peoples of the Southwest and are places Mary held dear since first visiting them with her parents. Over the years, the people, light, colour, and cultures of the Canadian Prairies, New Mexico, and the Southwest intertwined to weave a strong network of relations and experience that shaped Mary's life and art.
Mary made art for over 50 years. During the 1960s and early 1970s she made functional studio pottery, but her pots quickly morphed into brightly coloured ceramic sculptures that recall sensuous botanical and biological organisms. Around 1980 Mary visited the Nova Scotia College of Art and Design while John taught summer classes there. Here her existing interest in systems, rules, and chance blossomed to guide her use of colour and pattern in a series of abstract geometric ceramic sculptures made between 1978–1985. These works with their glowing glazed surfaces of solid and graduated colour precisely patterned with hundreds, sometimes thousands, of tiny dots and dashes mark the trajectory of her practice for the years to come.
Mary began to make prints, drawings, and paintings using highly subjective systems and processes from the mid-1980s on. In the mid-1990s, Mary was an artist resident at the Banff Centre for the Arts where she discovered a synergy between the pixelated digital technology of Photoshop and her method of working with generative systems, patterns, chance, and colour. After much trial and error—and good-hearted collaborative toil with the computer technicians—Mary began producing archival inkjet and mixed-media works with paint where grids of digital pixels glitch and dissolve under the artist's subjective systems.
From 2005 on Mary returned exclusively to painting small, intimate, and square works where the layers of colour glow and shimmer to create a jewel-like depth. These works are intuitive responses to the people, places and things that shaped the artist's experience and perception of the world in which she lives: a trip to India with her friends Gisele Amantea and Peter White, a place in New Mexico, a residency with Jeffrey Spalding at the Tao Hua Tan International Artist Retreat and Residency (China), a shape from a doodle done while watching film noir. Mary, being a bit of a rascal, was unlike other conceptual artists and never allowed the system to completely override her personal responses to the process or materials. Beauty was her endgame.
Mary, you are as unique, eclectic, and colourful as your work. We will sorely miss you Mary but are truly grateful to have shared in your life. Thank you for the rich legacy you have left us in your work, through it the depth and richness of your life will live on in full colour.
Mary Louise Shannon Will is survived by her husband John Arnold Will, her sister Susan Michelle Shannon (Los Angeles, California), her brother John Thomas Shannon (Missoula, Montana), and is predeceased by her brother Robert William Shannon.
In lieu of flowers, donations can be made in her name to the ALS Society of Alberta.
A celebration of the life of Mary Shannon Will will be held on November 27 at Paul Kuhn Gallery in Calgary (details, including COVID protocols, will be posted on the gallery website closer to date). Wear your most eclectic colour combinations, bring a story to share and your best singing voice for a chorus of Happy Trails.
An exhibition celebrating her remarkable 50-year career, Mary Shannon Will: People, Places and Things, is on view at the Nickle Galleries, University of Calgary, through November 27.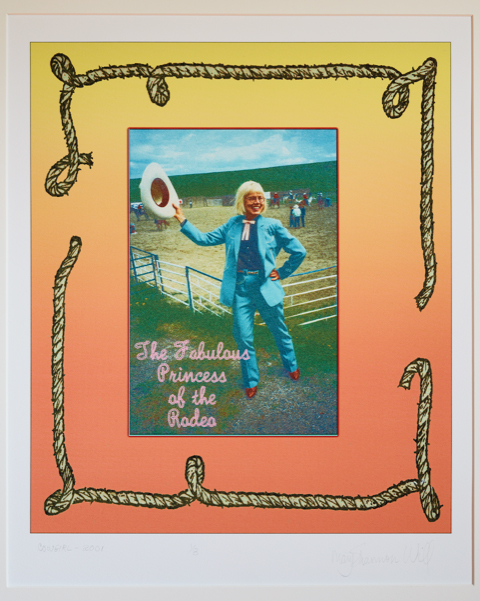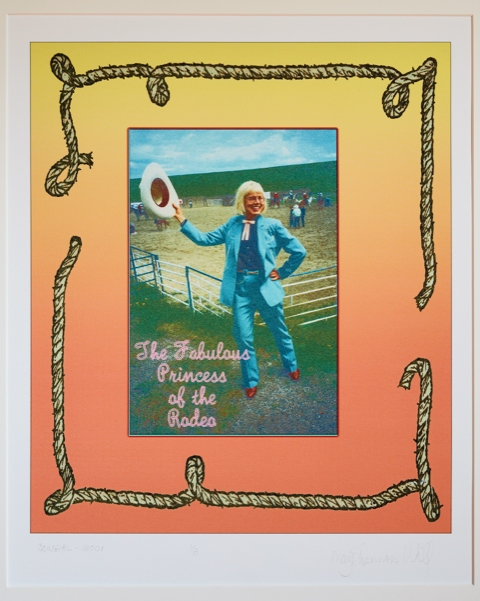 No items found