David Garneau: Métissage
February 2, 2023 – April 22, 2023
Exhibition Details
CONGRATULATIONS
David Garneau
Outstanding Achievement
---
David Garneau: Métissage is a survey exhibition of more than 50 artworks, Edmonton-born artist David Garneau documents his Métis heritage and his struggle to shape a contemporary Indigenous identity. Many of his paintings explore how the Métis Resistances of 1869 and 1885 impacted the lives of his great, great grandparents, Laurent and Eleanor, of Edmonton's Garneau district, and subsequent generations. With imagination, wit, and some ambivalence, this Regina-based artist pictures and celebrates historic and contemporary Métis lived experience.
Organized by Nickle Galleries, curated by Mary-Beth Laviolette.
Exhibition Opening: February 2, 2023  5:00 – 8:00pm (remarks at 6:00pm).
Artist's tour: February 2, 2023  4:30 – 5:30pm
Free.  Everyone Welcome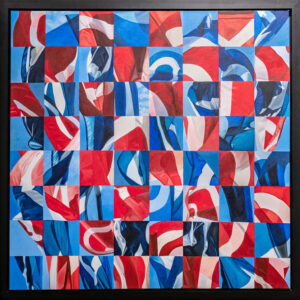 Related Events