People We Know: Portraits from the Collections of Nickle Galleries
May 29, 2023 – September 1, 2023
Exhibition Details
Portraiture has a unique place in the history of art. It is an ancient art form persevering to the modern day. A portrait is typically defined as a representation of a specific individual; yet, it does not merely record someone's features, but says something about their character and personality, offering a vivid sense of a real person's presence.
The exhibition looks at gender, race, status and self-portraits that move beyond the capturing of the physical likeness or personality to depict time, emotion, thought, place and history. Some portraits are rendered naturalistically, some symbolically – however, behind each portrait are assumptions about how we perceive and represent another person or the self.
Modern-day photography has played a vital role in the socialization of portraiture. The abundance of smartphones and the rise of social media have unleashed an unprecedented stream of portraits in the form of snapshots and selfies. Many contemporary artists confront this situation by varied takes on the portrait raising a question how we perceive and commemorate others.
People We Know draws on Nickle Galleries' permanent collections of art and numismatics offering a tantalizing glimpse into their breadth and richness. The exhibition features works by Linda Carreiro, Chris Cran, Ted Godwin, Käthe
Kollwitz, Arthur Lismer, amongst others juxtaposed with ancient coins of Greece and Rome.
Curated by Marina Fischer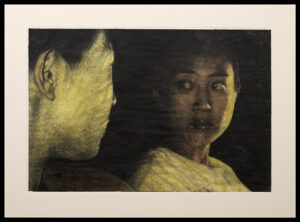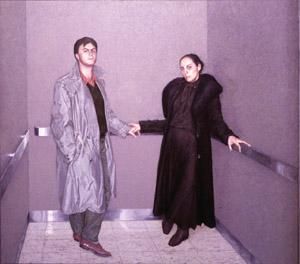 No items found