Turning the Lens: Indigenous Archive Project is a photography/history exhibition; a naming project; a social media campaign and an opportunity contemplate the role and importance of galleries, museums and archives across Canada.
The exhibition is the result of a long-standing social media and research project undertaken by Paul Seesequasis, a Plains Cree writer, journalist, and cultural activist based in Saskatoon.  In 2015, Seesequasis began collecting archival images of everyday life among First Nations, Metis and Inuit communities from the 1920s through the 1970s.  Sharing these on social media resulted in the identification of the individuals, places, events and stories that had largely eluded institutional catalogues.
Turning the Lens features images of Indigenous peoples from 1950's – 1960's taken by the photojournalist, Rosemary Gilliat Eaton, on loan from Libraries and Archives Canada, as well as a selection of photographs taken by Arnold Lupson, courtesy the Glenbow Archives, Archives and Special Collections, University of Calgary.  Arriving in Calgary around 1919 from England, Lupson photographed members of the Sarcee (Tsuut'ina), Blood, Peigan, Blackfoot (Siksika) and Stoney peoples of southern Alberta.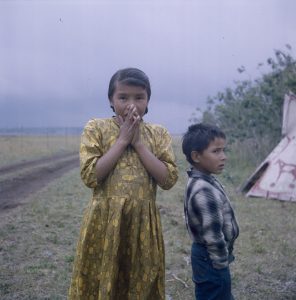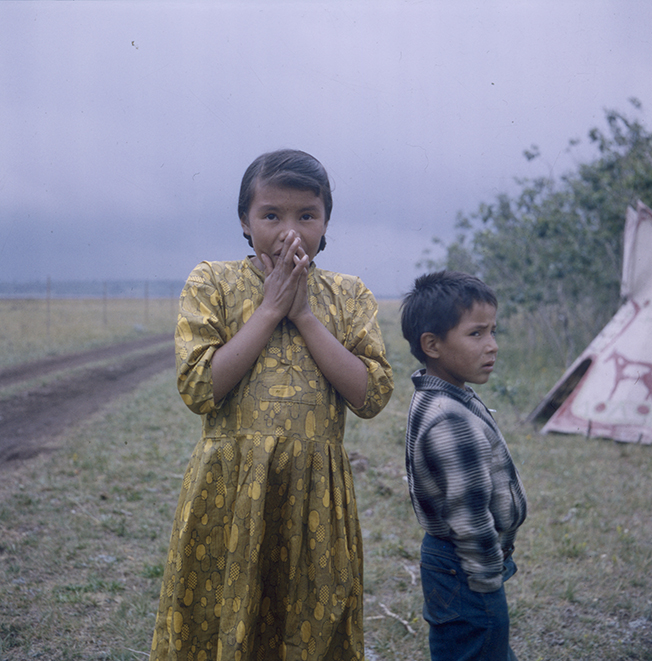 Seesequasis is the author of the forthcoming publication, Blanket Toss Under Midnight Sun:  Portraits of Everyday Life in Eight Indigenous Communities, Knopf Canada.  His writing has appeared in The Globe and Mail, The Walrus, Brick and Granta magazines, among others. He has been active in the Indigenous arts, both as an artist and a policy maker, since the 1990s.
Organized and circulated by Touchstones Nelson: Museum of Art and History, and curated by Arin Fay and supported by the Canada Council, British Columbia Arts Council and Library Archive Canada.